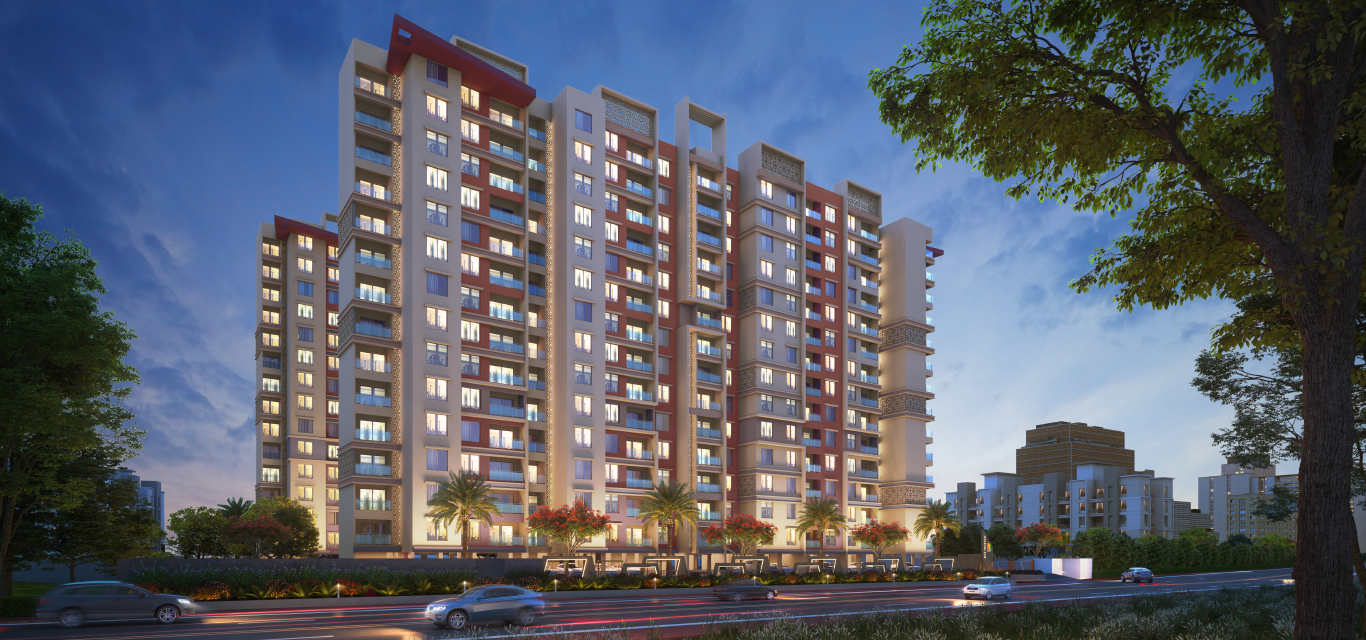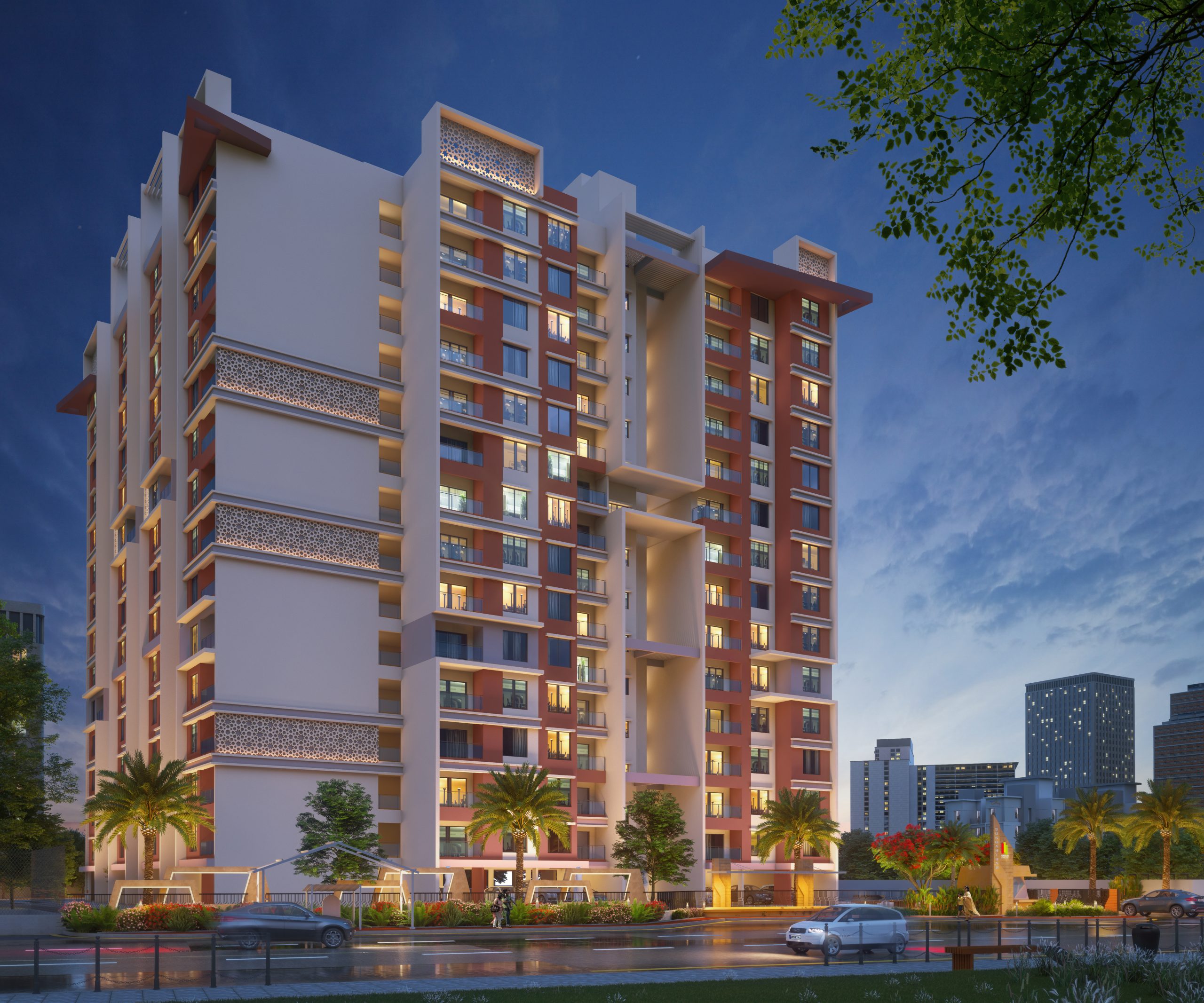 Sushantham Phase 1
Sumadhura is happy to announce the launch of a new luxurious project aptly named Sushantham Phase-1 meaning calm, on GKVK Road, Off Sahakar Nagar, with the ambience of green and serene atmosphere. And you get to choose from 2, 2.5, 3 and 3.5 BHK apartments in different configurations ranging from 1225 sqft to 2030 sqft.
Sushantham Phase 2
At Sumadhura Sushantham Phase-2 experience freshness at every corner. We have designed your home with best -in class modern facilities, thoughtfully chosen features to create an environment of bliss and enhanced quality. You can write your own story in the fast moving suburb of North Bangalore which promises you a perfect balance of healthy lifestyle and easy connectivity. Vast expanse of lush green GKVK Campus overlooking Sushantham is a mini forest of rich biodiversity in itself. On offer are the 2 BHK luxury Apartments in Bangalore that blend every great memory into moments.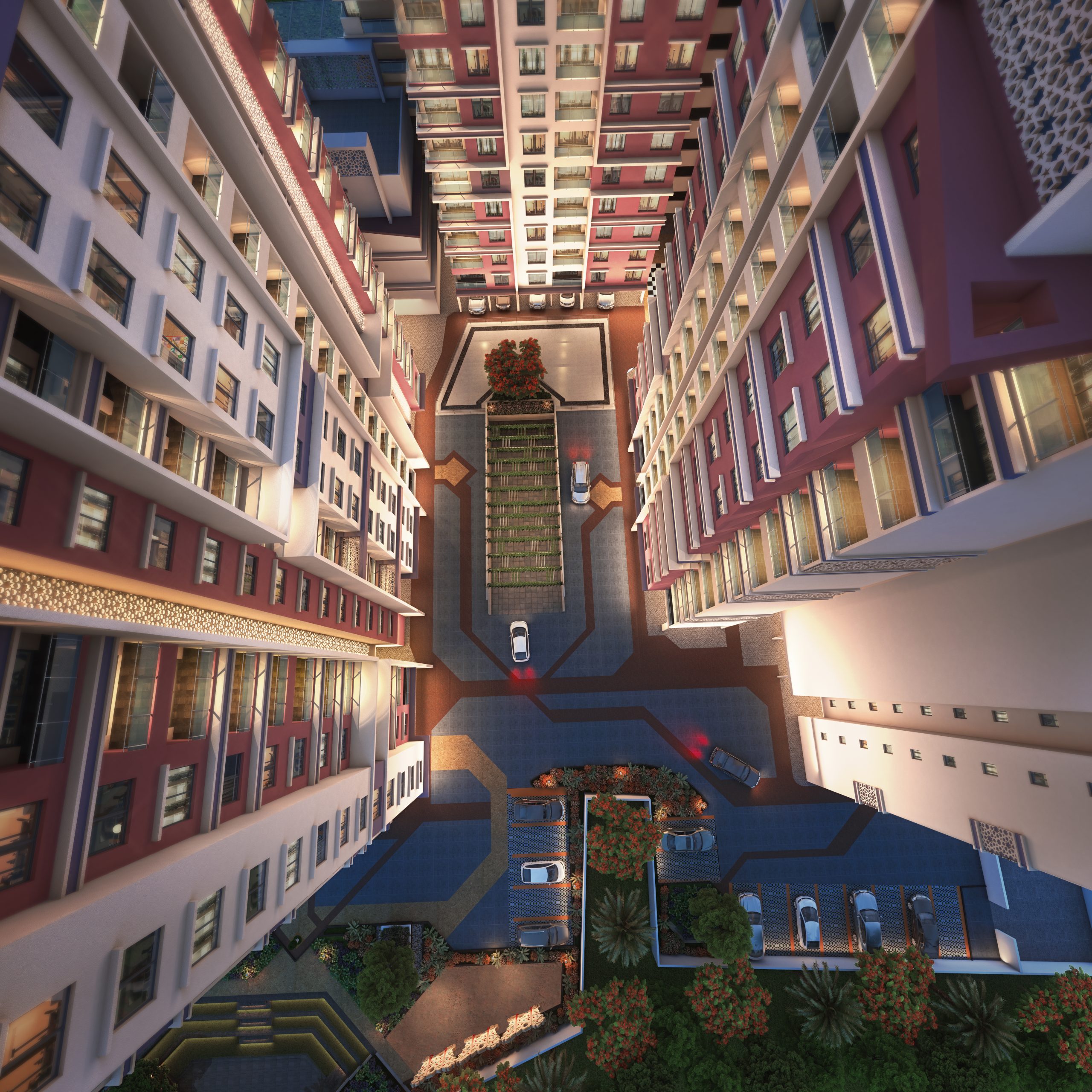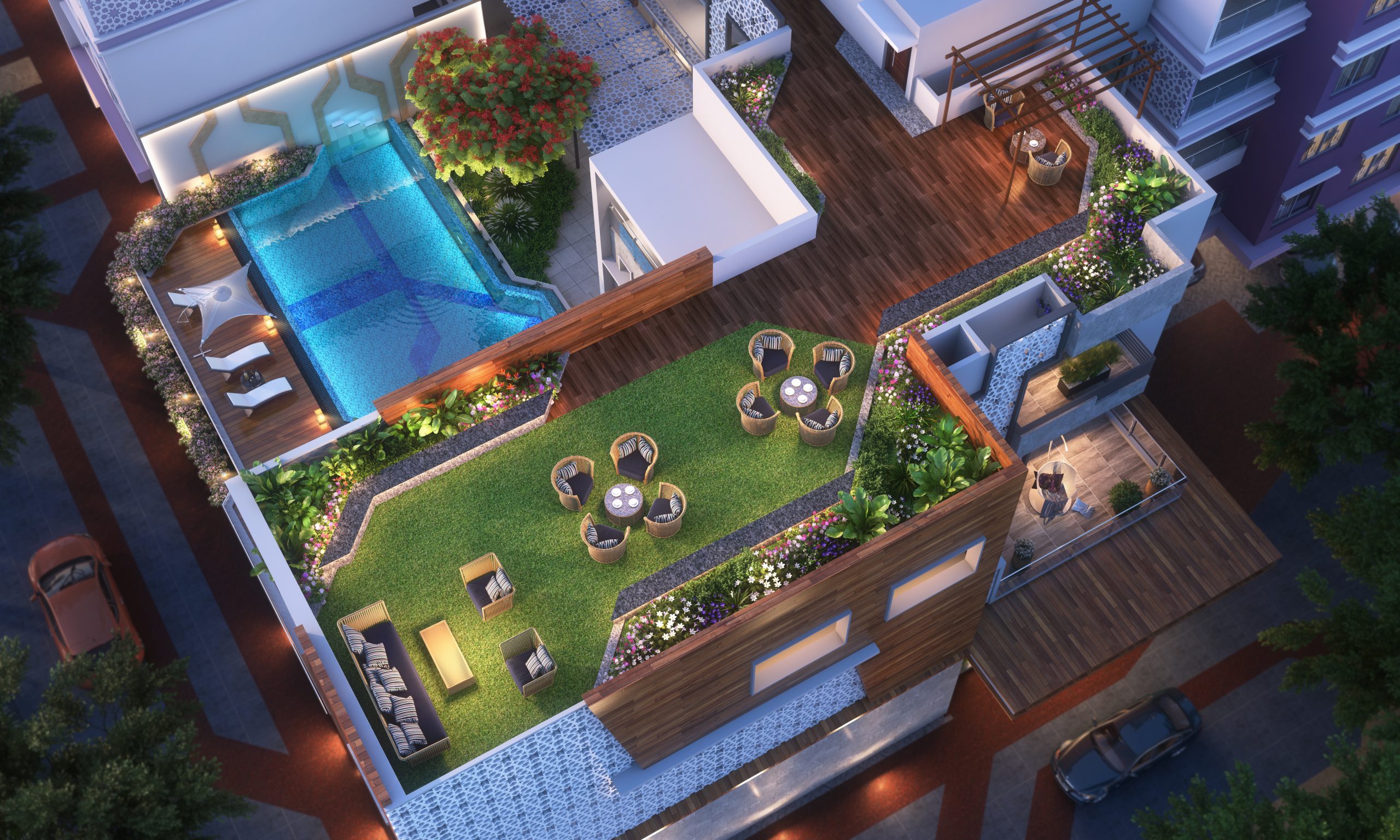 Hear the Sounds Of Silence
Sumadhura Sushantham on GKVK road, off Sahakar nagar, is like a laid back island of serenity and quietness, amidst green botonical landscape under a blue sky, snuggled next to GKVK agricultural campus. Even when the city is bustling with noisy activities in a typical mid-week frenzy, the only sound you'll ever hear in this paradise are the happy chirping of little birds and may be gentle splash of water droplets as you go about your daily chores in blissful slow motion, No matter what you do, the serene tranquility of this beauty will take your breath away. You may even hear your heart beat, silently!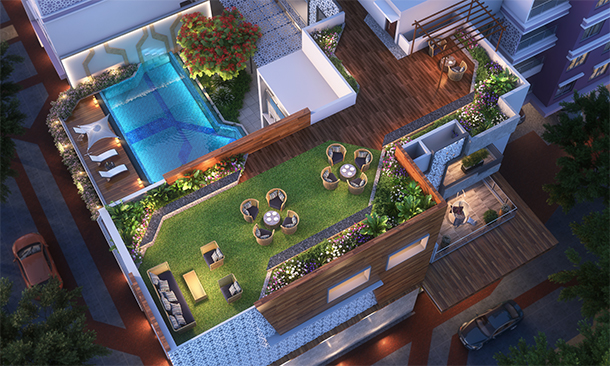 Hear the raindrops without listening
Let the nature be your neighbour

This beautifully constructed apartment with spectacular seasonal views of the surrounding landscapes and blending seamlessly with greenery, comprises of 2, 2.5, 3 and 3.5 bhk luxury configurations. These are completely Vastu compliant. A hygiene lifestyle dwelled into the comfort of luxury.

Sumadhura Sushantham is a reality that fulfils your dream of having a home amidst nature with modren architecture unfolding at every corner.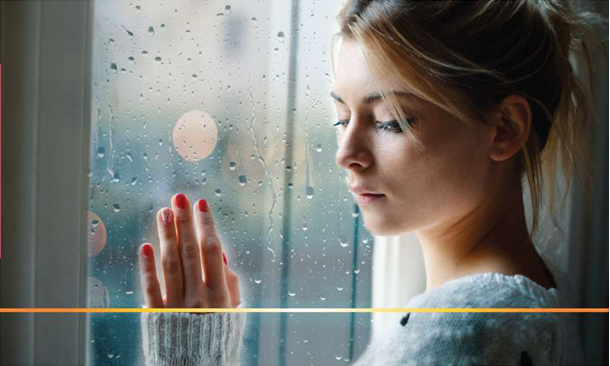 Tells Your Story Without Even Speaking
Dream Home Filled With Peace And Tranquility

Home is where our heart belongs to and has a story to play out. An ideal home is the one which makes us celebrate life every single day with our family and loved ones. Home is where we can be ourselves.

Sumadhura Sushantham, an exclusive residential apartment is one such paradise that brings you the best of everything and above all, peace.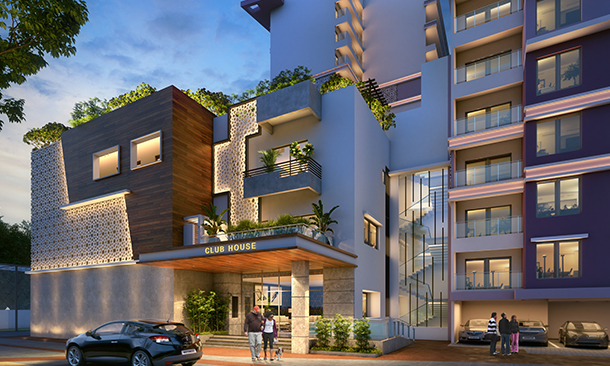 Lifestyle Can Sound Green Too
With Green Comes A Healthy Lifestyle!

A fairyland filled with greenery making its way to a healthy life, is a boon. If you've been wanting the lifestyle which is embellished with fresh air, silence and greenery, Sumadhura Sushantham is the right choice for you.

A lifestyle that is topped by the close proximity of work spaces and essentials of life, gives you not only peace of mind but also ample time for your loved ones.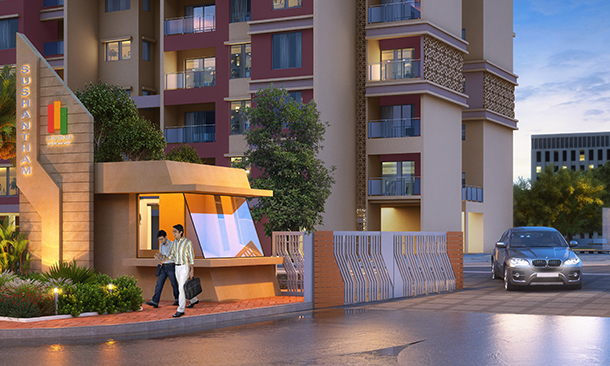 Feel The Sound Of Joy And Happiness
Think Global, Enjoy Local. World Class Amenities Right At Home

Joy and happiness have no boundaries. The in-house amenities here are comparable to the best in the world. Unwind in the pool. patter around in the basket ball court, perfect your backhand at the badminton court or rally at the ping-pong table, grab a coffee at the cafe or enjoy the connectivity at your home-office. You are genuinely spoilt for choice.

Sumadhura Sushantham pampers you to your full potential in a life long celebration.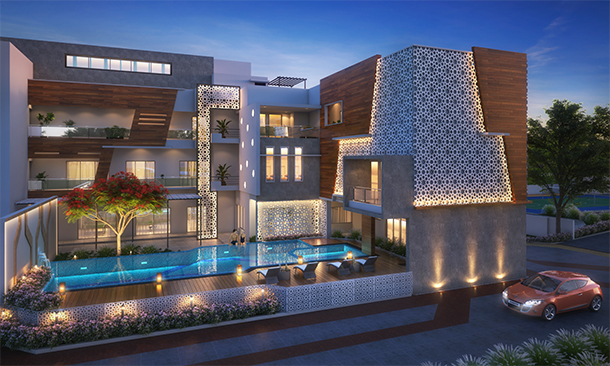 Quiet Poise Of Elegance And Luxury
Your Address Says A Lot About You And Your Lifestyle

Sumadhura Sushantham upholds that sophistication and privilege while you focus on your success story and milestones of life. Being strategically located in the close proximity of top educational institutions, well known hospitals and healthcare, shopping and entertainment malls, IT Parks and offices, bus stations, airport and railway stations, metro and highways, your home attains a new dimension in your standard of living.

The usability quotient of Sumadhura Sushantham is at a high level. The design of its units will astonish you with its efficiency and functionality.